Calendar of Events

United Publications will be attending the following events:
Advanced orders may be placed to be collected at these events.

19 November - 2 January 2021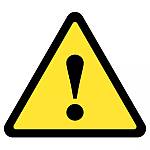 Last orders from USA November 30th.
(More shipments coming between 9th December & December 22th, BUT can not guarantee delivery before December 24th)


Last posting dates for deliveries before Christmas/New Year Holidays, December 20th (Monday) for 1st Class and December 23th SPECIAL DELIVERY (Within UK).

Also please note we will not be posting ANY orders between December 24th and January 3rd 2022 (Monday).
This is due to public holidays and allowing postal system to return to normal after New Year.

In advance United Publications wishes all our customers a safe & happy Christmas/New Year Holiday.